Places to paraglide in Australia
Paragliding is quickly becoming a popular extreme sport in Australia. While many people think that it can only be done off cliffs, that is not true, it can also be done on flat ground with the help of a tow rope and lorry to get the pilot off the ground- rather like a kite. Some of the best places to paraglide include: –
Shelley Beach is thought to be one of the best paragliding coastal sites in the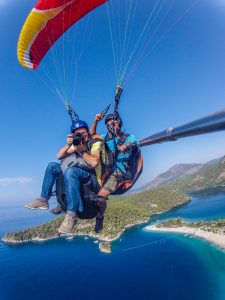 region. It is perfect for those who are learning, and the views are amazing once mid-flight. Instructors are only allowed to teach lessons here with relevant permits.
Beechmont is located on private property and can be flown almost every day during the summer. Membership is required to fly from here, and day memberships are available to be bought online. Pilots are required to contact the Canungra Hang Gliding Club before any flight.
Flowerdale (3 Sisters) has two launch sites, north and south. The south is close to trees and can be trickier to navigate than the more open North launch site. Vehicle access is only via 4WD, any 2WD vehicles must be parked lower down (it is signposted).